Jennifer Sherlock: President
Jennifer was a full-time television reporter/anchor for more than eight years in the Atlantic City, Harrisburg and Philadelphia markets. She also began her own company – Jenna Communications, LLC – a Public Relations, Event Planning, Media, and Social Media Consulting firm in 2007.  She currently continues to spice up the television screen part-time as a freelance reporter.  She also began PR Tips of the week which she posts on her YouTube channel and her website which she then shares to the world thanks to social media sites like Facebook, Twitter, LinkedIn and more.
Click here to watch Jen's Video News Reels
A graduate of Villanova University, she broke into Public Relations after interviewing her old boss at a media conference in New York City. He asked her to put him in the spotlight, and she did just that for him several times on national and local TV shows, as well as top business blogs, and mainstream newspapers and magazines.
Her fearless personality helped her pursue her dreams of being an entrepreneur. While missing her millionaire goal by age 25, she still is destined to make it happen. Jenna Communications, LLC is a dream she created long ago, and her website and her social media pages are proof of her passion for media, social media, and events.
When she isn't working around the clock, you can find her running on Kelly Drive, playing with her sister's golden retriever, or networking somewhere. (Twitter: @JennyBentley)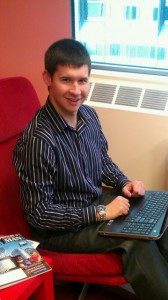 .
.
.
.
.
.
.
.
.
.
Mike Young: PR Associate
After interning with Jenna Communications for nearly six months, Mike has returned to the firm as a full time associate. Mike holds a B.A. in Public Relations from Penn State, and brings with him a wide variety of communications experience from internships and his past agency position. Mike uses his keen news sense and love for writing to tell clients' stories, and loves working alongside Jen positioning these stories in the local media. He also has a knack for entertaining followers with compelling content and cleverly written social media status updates.
In his spare time Mike can't watch enough Philly sports and Penn State football. He also loves to play golf and tennis and find new places to take a weekend getaway!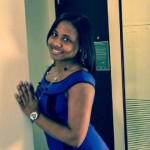 .
.
.
.
Leslie Smith: PR Intern
Leslie Smith is a senior at Temple University. She majors in Journalism with a specialization in Spanish. Leslie had previously worked at the Philadelphia Zoo for five years as an educator. She loves helping the environment and animals. One of her other passions is travelling. She hopes her future PR career will take her to all 50 states in the U.S. and the seven continents. Leslie is excited to be apart of Jenna Communications. She looks forward to networking, helping clients, and planning great events for English and Spanish speakers.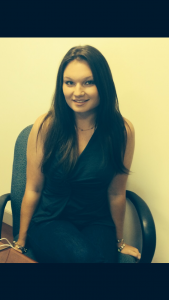 .
.
.
.
.
.
.
.
.
Courtney Annis: PR Intern
Courtney Annis is a senior at Chestnut Hill College majoring in Psychology and Communications. Courtney was a member of the Chestnut Hill Women's Soccer team (2010-2014) and a current writer for her school newspaper, "The Griffin". After her second knee surgery and unable to play for this fall's season, she decided to get her foot in the door and start her career in PR. Upon graduation, Courtney hopes to land her dream job in Corporate/Entertainment PR. Although Courtney is upset she couldn't participate in one last season with her team she is excited to start her career and bring lots of energy and personality to the Jenna Communications team!
www.linkedin.com/in/courtneyannis/
C
Ch
.