Read below for can't miss events and news!
AUGUST 2011
Help us get to 1,000 likes on Facebook and 1,000 follows on Twitter! We will reward the 1,000th person from each site with a free, 30-minute PR consultation.  Thanks for helping us grow!
Upcoming Events:
The First Annual Front Row Foundation's Golf Tournament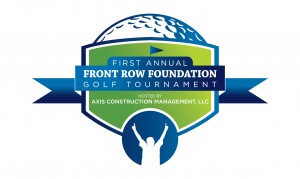 Attention golfers and those who enjoy the outdoors! The Front Row Foundation is teaming up with Axis Construction Management to bring you their first annual golf tournament to be held at the Plymouth Country Club in Plymouth Meeting on Monday, October 3.  The event will benefit the Front Row Foundation whose mission is to help individuals and families who have life threatening illnesses to live their lives to the fullest by providing front row seats to various performances, concerts and sporting events.
The event promises to be a great time with music, cocktails, dinner, awards and a silent auction of unique items including a stay at the W Hotel in Washington D.C., including jewelry by Lagos, four tickets to a 2012 season Phillies game in the Diamond Club and a stay at a privately owned home in the Poconos.
With a $350 entry fee, any golfer can come to the tournament and compete with other single golfers or pay $1,200 and play with three friends in the foursome matches.  All entry fees include dinner and evening activities.
For more information, please visit Front Row's event details on their website or follow@FrontRowGolfing on Twitter.
Jennifer Sherlock to be Moderator at NAWBO's "How to Get Press" Event
Jennifer Sherlock, president of Jenna Communications, will be the moderator for the National Association of Women Business Owner's upcoming event "How To Get Press for Your Small Business." The Greater Philadelphia chapter will be holding the event on Tuesday, September 13 from 8:30 a.m.-11:30 a.m. at the Merion Cricket Club in Haverford. Attendees will enjoy a panel featuring Nydia Han of 6abc Action News, Karen Hepp of Fox29, Jeanine Clingenpeel of SmartCEO magazine, Craig Ey of the Philadelphia Business Journal, Autumn Marisa of Tango Traffic, Brad Segall of KYW Newsradio 1060 and Debbie Goetz of Debbie Goetz Media Connections.
Attendees will also receive "4 Do's and Don'ts" from Wall Street Journal Report's editor, Patrice Sikora.
The cost of the event is only $37 for NAWBO members and $45 for non-members. Attendees will learn to define what's media-worthy, what sparks a reporter's interest and what will get your business noticed.
For more information on the event or to register for the program, please visit the NAWBO website.
Event Recap:
Mom's Day Off at the Oxford Valley Mall
95.7 Ben-FM was proud to hold Mom's Day Off at the Oxford Valley Mall on Wednesday, August 17.  The event featured Ben-FM's own mommy blogger and personality, Joey Fortman as well as Frugal Philly Mom.  Moms attended and were pampered as Hair Cuttery did updos, Macy's did make up applications and Starbucks provided iced coffee. Thanks to all the wonderful moms who made it out! Don't forget to visit Oxford Valley Mall for all your back-to-school needs as well as checking out mommy bloggers Joey Fortman (@JoeyFortman) and Linda (@FrugalPhillyMom) for all those back-to-school tips!
Axis Construction Management Reveals New Philadelphia University Residences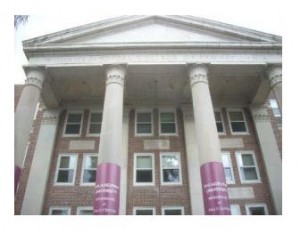 Axis Construction Management, together with developer Iron Stone Realty, revealed the new Philadelphia University residences in East Falls on Sunday, August 21.  The big reveal was celebrated with a kick-off party at the Gatehouse Café with free food, music by eP Rotation and lots of Neuro!  The dorm, formerly the Women's Medical College of Pennsylvania, was restored in the interior with sleek, modern and spacious accommodations for students but kept its historic exterior.  Additions also include a fitness facility, optical center, bowling alley, pharmacy and convenience store.  The adaptive reuse project was completed 30 days ahead of schedule.
Watch the clip from 6ABC's Action News: Move-in Day Gets an Upgrade at PhilaU
Current Client Update:
MultiFunding, LLC
Multifunding has recently released two essential pieces of information for small business owners, or those hoping to become one.  Just this month, Multifunding released their 2010 Lender Responsibility Index, which ranks the top 25 banks with their corresponding deposits made and SBA 7A loans made.  It is quite a shock to see how little these banks are helping small business owners.
Multifunding also released its second quarterly lending survey this month, which finds that small business owners are afraid to apply for loans due to the overwhelming process.  They found that 73 percent of small business owners looking for a loan haven't applied due to being afraid of rejection or feeling the need to work on their credit.  It is estimated that each of these companies would be able to add eight employees if they would be able to secure a loan. Please read the article by the New York Times featuring Ami Kassar, CEO of Multifunding and also watch the Fox Business clip with Ami.
Follow us on Twitter: @JennaComm, @JennyBentley, @KLSpilman
Check out Jenna Communications' PR Tip: Social Media Directories at Your Finger Tips