Read below for can't miss events and news!
OCTOBER 2011
Help us get to 1,000 likes on Facebook and 1,000 follows on Twitter! We will reward the 1,000th person from each site with a free, 30-minute PR consultation.  Thanks for helping us grow!
Upcoming Events
Jenna Communications to Host Social Media Class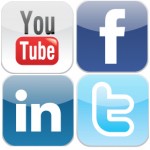 The team at Jenna Communications as well as Philadelphia lawyer Frank X. Taney Jr. are hosting a social media class, entitled Branding Your Company Through Social Media, that will take place over a four-week period. The world of business is evolving and changing every day, mostly due to the constant update of technology. Learn how to keep up with it all! We will offer various workshops that will teach you the ins and outs of social media and email marketing, and how these sites can truly benefit your business. The workshops will examine the world of Facebook, Twitter, LinkedIn, YouTube and various forms of email marketing.
The classes will all take place from 6:30 P.M.-8:30 P.M., starting on Wednesday, November 9.  The classes will continue on Wednesday, November 13; Thursday, December 1 and Thursday, December 8. It will take place on the 32nd floor of Two Liberty Place on 16th Street between Market and Chestnut Street. The four classes will include topics on learning the basics of social media and email marketing, boosting your fan page, using social media to brand your company as well as to increase business and the ethical side of using social media. The package will cost $80 per person. Those who are interested in attending, but can't make it to all four classes will receive information from the classes that they missed. Seating is limited and pre-registration is required so don't miss out, register now!  Tickets can be purchased at http://jennacommunicationssocialmediaclass.eventbrite.com/.
16th Anniversary Stars for Strokes Gala & Auction
Please join us at the  16th Anniversary Stars for Stroke Gala and Silent Auction taking place on Saturday, November 12th at 6:30 P.M. at the Hilton Philadelphia City Avenue Hotel located at 4200 City Avenue, Philadelphia, PA. If you would like further information about the event or are interested in purchasing tickets please call 215-772-9040 or email admin@phillystroke.org.
This year the Delaware Valley Stroke Council will be honoring those community members who have made a difference in promoting optimal stroke care over the past sixteen years. The event will be hosted by Shirleen Allicot of 6abc – Action News. All funds raised will remain in the Delaware Valley to sustain its programs that help reduce the incidence and impact of stroke, the number one adult disability in this country.
Since establishing in 1995, the Delaware Valley Stroke Council's mission is to help reduce the incidence and impact of strokes by educating and communicating to the public how to reduce stroke risk and recognize stroke symptoms, as well as act as advocates for the patient and family during this trying time, throughout Southeastern Pennsylvania, Southern New Jersey and Delaware.
Jenna Communications' President to Speak to Lawyers
Jennifer Sherlock will be speaking at the Delaware County Trial Lawyers Association membership meeting on November 10, 2011 at 12:30 P.M. in Media, PA at the Delaware County Bar Association building.  She will be talking to trial lawyers about how to use social media to help appropriately persuade prospective jury pools, and explain how PR can help them with their day-to-day practices.
Event Recap
Frey Boutique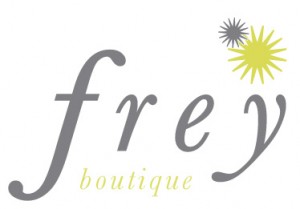 Frey Boutique, located on Main Street in Exton, had their grand opening on Saturday, October 22. The boutique offers cutting edge designers, a variety of fashionable styles, accessories, and more.
During the October 22 grand opening, there was a ribbon cutting with refreshments and personal stylists to help shoppers find their best look. Holiday wishlists are now available at Frey if your loved ones are unsure of what you want this year.
Read the Philly2Philly article covering the stylish event.
"Losing Control" Philadelphia Screening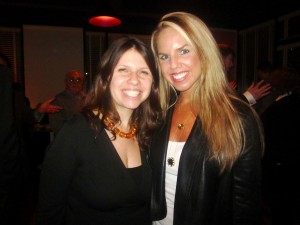 The Philadelphia Film Festival welcomed back Philadelphia native Valerie Weiss, writer and director of the romantic comedy "Losing Control." The film was screened to a large crowd on October 22 at International House Philadelphia, which coincided with Weiss's 20-year reunion from George Washington High School. Weiss invited all of her classmates to share the excitement.
"Losing Control" is loosely based off of events that occurred in Weiss's life. It tells the story of a woman who is a young scientific genius, and strives not only to produce results from her long-term experiment, but also from her long-term boyfriend. This causes her to do everything she can to prove that her boyfriend is "the one," as if he were a science experiment. "Losing Control" is a film with cast members that are witty and talented and deliver Weiss's dialogue exquisitely.
After the film screening in which Weiss's closest friends and family attended, the crowd headed over to a local restaurant for an after-party to celebrate her success.
Listen to Valerie Weiss being interviewed about her film on Z88.9 at Burlington County College.
The First Annual Front Row Foundation's Golf Tournament
On October 8, Axis Construction Management teamed up with the Front Row Foundation to create an event that incorporated golf and entertainment with charity.
Front Row Foundation is the region's leader in creating transformative sports and entertainment experiences for people battling life-threatening challenges. Numerous people came out to the Plymouth Country Club to support the cause. In an attempt to raise money, sponsors created teams to tee off on the green for a full afternoon. Afterwards, participants enjoyed evening festivities, which included music, cocktails, dinner, and raffles.
The event was a huge success and raised more than $50,000!
Check out the clip from NBC10 about the event or listen to the coverage from WMMR.
Current Client Update
MultiFunding LLC
MultiFunding has been busy trying to find the most committed small business lending banks in Philadelphia, New Jersey, and the US as a whole.  The company seeks to raise awareness of the unsung heroes of the small business lending community. To read about the Philadelphia region's most committed small business lenders please read the article from the Bucks County Courier Times or check out our latest hit from San Diego Tribune.
Oxford Valley Mall
Oxford Valley Mall will be celebrating Halloween night. Select stores will be handing out candy to trick-or-treaters from 4-6 P.M. Coming November 5 and 6 is the Poppel.com sports memorabilia show featuring former Phillies player Lenny Dykstra and several 2008 Phillies World Series Champions.
In the spirit of Pink October, Oxford Valley Mall will host the 2011 Big sMall Walk where they raise money to support the Bott Cancer Center at Holy Redeemer Hospital. For more information, please visit the Bucks County Courier's preview of the event. Jenna Communications will be updating you with the final amount of money raised.
Plymouth Hypnosis Center
Bryan Toder, a certified hypnotist from Plymouth Hypnosis Center was recently featured on NBC10. This clip is devoted to Toder's experience in helping clients with migraines use hypnosis to rid their pain.  Also, with the Great American Smokeout coming up in November, this is a very busy time for Toder who believes hypnotism can stop a person from smoking.  He believes that smoking is caused by impulse and is not an actual addiction. Read more of the press release from the Jenna Communications website.
Follow us on Twitter: @JennaComm, @JennyBentley, @KatieSpilman
Check out Jenna Communications' PR Tip of the Week: How to Get the Most Out of Your PR Agency