Read Below for Can't Miss Events and News!
March 2013 Newsletter

Help us reach 2,000 "Likes" on our Facebook page and 1,000 followers on Twitter!
Thanks for helping us grow!
New Addition
Please welcome our latest addition to the Jenna Communications team, Holly Taylor! Holly is a freshman studying graphic design and illustration at the University of the Arts. Since she was little, Holly has been creating visuals for audiences to see. In her spare time, Holly likes finding new music and artists, being with friends, and working on personal art projects.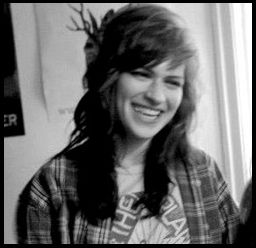 New Client Announcements:
Jenna Communications is proud to announce it will be partnering with BC Processing, a company that specializes in providing not only traditional merchant services but also mobile payment systems, e-commerce solutions and custom software that serves a number of businesses in South Jersey and beyond. Our team will manage and grow BC Processing's social media as well as identify speaking opportunities and media appearances for the company's senior leadership. To learn more about BC Processing, visit its website HERE and don't forget to connect with the company on Facebook and Twitter.
Another new addition to Jenna Communications' clientele is trainer Lee Jerkins (LJ), owner of LJ Total Body Fitness located in Philadelphia. We will help LJ manage his social media for the club. Connect with LJ Total Body Fitness on Facebook , Twitter , and YouTube . Also, visit the gym's official website to learn how you can get started with a custom workout plan.
VIP (Veterans in Professional) Careers, The Judge Group's newest division which aims to open career doors to employers so veterans can discover their ultimate career dreams, is looking for companies to participate in a speed career networking event. If your company is interested in helping returning veterans transition back to civilian life, contact Jennifer Sherlock at jsherlock@jennacommunications.com for more details.
Wondering where you can find interesting legal advice that applies to every day situations? Visit Relative Law HERE. Relative Law is a sister act, consisting of Amy Epstein Feldman and Robin Epstein. Amy, who serves as General Counsel for The Judge Group, delivers clear, concise legal tips while her sister Robin, who has written for publications such as The New York Times, Real Simple and Glamour adds in wit and humor. To stay updated with the latest legal tips from Relative Law, connect with them on Facebook and Twitter.
Upcoming Events
Strides for Stroke needs your help! The annual 5K run/walk hosted by the Delaware Valley Stroke Council needs volunteers to help with event logistics, fundraising, donation requests, registration and refreshments. To sign up and for more information, please call (215) 772-9040 or email info@phillystroke.org. This year's Strides for Stroke is being held on Sunday, June 9, and registration begins at 7 a.m. Click HERE to register for the event and visit the Delaware Valley Stroke Council's website to learn more about the organization.
Event Recap:
The Dropkick Murphys' charitable foundation, The Claddagh Fund, granted $10,000 to Build Jake's Place on Saturday, March 8 before the band performed to a sold out show at the Electric Factory in Philadelphia. The $10,000 donation supports the addition of shade structures at Jake's Place, a boundless playground located in Cherry Hill, NJ that offers children of diverse abilities a safe place to play. The playground was built in honor of young Jake Nasto, who lost his life to a rare heart condition. Click HERE to see the story covered by CBS 3. To learn more about The Claddagh Fund and Build Jake's place, click HERE and HERE to visit their websites respectively. Recently, Claddagh Fund founder and Dropkick Murphy's frontman Ken Casey made an appearance at Dubh Linn Square Pub in Cherry Hill that featured sounds by Dan Cronin of Metrospect Events/Hair O' The Dog.
As the Flyers short season moves along, Propper Hockey continues to air with Jennifer Sherlock as sideline reporter along with hosts Lou Tilley and NHL Alum Brian Propp. Notable guests during this year's season have included famed Flyers alumni such as Dave "The Hammer" Schultz, Jim Watson and Terry Carkner. Propper Hockey airs Wednesdays at 8 p.m. on WMCN44 and is sponsored by Parx Casino and The Judge Group. Click HERE to watch a live stream of the latest episode.
On Friday, March 1, Jennifer Sherlock attended the 76th Annual Maxwell Football Club Awards held at Harrah's Casino Resort in Atlantic City. Our client, The Judge Group , and Lou Tilley of Lou Tilley Media produced the entire ceremony, which aired on ESPN3.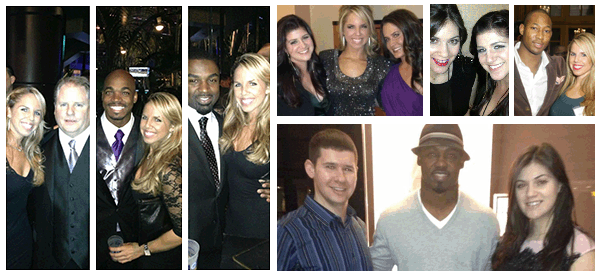 On Thursday, February 21 Jennifer Sherlock hit the red carpet with Jessica Billings and Debbie Goetz, president of   Debbie Goetz Media Connections at the Philadelphia DoGooder Awards held at the University of the Arts. The DoGooder Awards are part of a national contest created by YouTube to spotlight video and digital storytelling in the nonprofit sector. The DoGooder Awards demonstrate how short film projects work as catalysts for greater social good.
Looking to get that perfect beach body in time for summer? Now you can with Skinny for Shore, which uses Shaklee 180, the weight loss program that gives you 90 days to lose the weight and teaches you how to keep it off. Click HERE to learn more about Skinny for Shore, or email skinnyforshore@gmail.com to find out how you can order your kit today. Watch the video below to learn how Shaklee 180 can help you.
Check out Jenna Communications' PR Tip of the Month