Read below for can't miss events and news!
SEPTEMBER 2011
Help us get to 1,000 likes on Facebook and 1,000 follows on Twitter! We will reward the 1,000th person from each site with a free, 30-minute PR consultation.  Thanks for helping us grow!
Upcoming Events
Frey Boutique
Opening in mid-October, Frey is a women's fashion boutique on Main Street in Exton that will feature several designer lines.  The lines include, but are not limited to: Sky, Dolce Vita, Hudson Jeans, Milly, Joie, Nanette Lepore, Adriano Goldschmied and more.  The store's public grand opening will take place on Saturday, October 22.  Keep an eye out for updates on the event details from Jenna Communications.  Visit Frey's website and their Facebook page to stay connected about the grand opening details, sales, specials and more!
The First Annual Front Row Foundation's Golf Tournament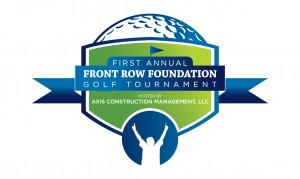 Attention golfers who love this beautiful autumn weather- the Front Row Foundation has an event for you! Axis Construction Management is sponsoring Front Row Foundation's first golf tournament. This amazing event will be held on Monday, October 3 at the Plymouth Country Club. The event will benefit the Front Row Foundation whose mission is to help individuals and families who have life-threatening illnesses to live their lives to the fullest by providing front row seats to various performances, concerts and sporting events.
You are guaranteed to have a great time! There will be music, cocktails, dinner, awards and a silent auction of unique items including a stay at the W Hotel in Washington D.C., four tickets to a 2012 Phillies Game in the Diamond Club, jewelry from both Lagos and Max Weiner and more.
There are still tickets available for the evening activities including the cocktail hour, dinner, entertainment and silent auction.  You will want to grab them now before they sell out!
For more information, please visit Front Row's event details on their website or follow @FrontRowGolfing on Twitter.
Event Recap
Oxford Valley Mall Retail Job Fair
On Thursday, September 8, the Oxford Valley Mall hosted a "You're Hired!" Retail Job Fair to help job seekers find employment. Those who came out were able to meet with Ann Taylor LOFT, Starbuck's, Sears, Macy's, Coach, Victoria's Secret, Banana Republic and more. Some of the retailers even conducted interviews. Employment within the mall boasts a clean and safe environment with flexible schedules, mall and store discounts, and part-time, full-time or seasonal positions.
This event took place on the same night that President Barack Obama unveiled new job proposals during his address to Congress.
Please take the time to read how the event helped those who came out in the Philadelphia Inquirer, Bucks County Courier Times and CBSPhilly.
NAWBO's "How to Get Press Event"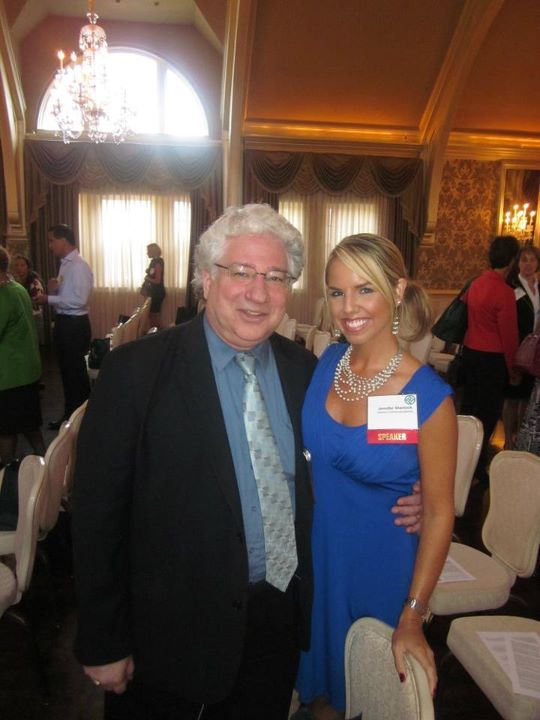 NAWBO's "How to Get Press Event" took place on Tuesday, September 13. Jennifer Sherlock, president of Jenna Communications, moderated this networking event that allowed attendees to learn everything there is to know on getting press for their small business.
With a panel of renowned people in the media, Jennifer posed questions to the featured media professionals along with questions from the audience. The panel included Nydia Han of 6ABC Action News, Karen Hepp of FOX29, Jeanine Clingenpeel of SmartCEO Magazine, Craig Ey of the Philadelphia Business Journal, Autumn Marisa of Tango Traffic, Brad Segall of KYW Newsradio 1060, and Debbie Goetz of Debbie Goetz Media Connection. Each panelist gave information on how to effectively get their small business in the media.
Glance through our photographs in the Jenna Communications' event photos here.
New Additions
Jenna Communications is proud to introduce its new set of interns- Kaitlin Killian, Dustin Coughlin and Erin Hassel. Kaitlin is a senior at Temple University, Dustin is a 2011 graduate of Temple University and Erin is currently in her senior year at Villanova University. The Jenna Communications staff is excited to help them learn about the industry while bringing new, creative ideas to the company. Welcome to Jenna Communications Kaitlin, Dustin and Erin!
Current Client Update
Plymouth Hypnosis Center
Bryan Toder of Plymouth Hypnosis Center in Lafayette Hill is much more than just a hypnotist. Bryan is an expert on personal achievement and can get in the minds of those who are trying to better their life. With extensive experience in sports performance, breaking compulsions and more, Bryan has hundreds of success stories. If you haven't, please check out his book to learn how he could help improve your life.
Bryan most recently appeared on WOGL to shed light on the misconceptions of hypnosis and how it can actually help you.
Mentions
President Jennifer Sherlock Chosen as Sexy Single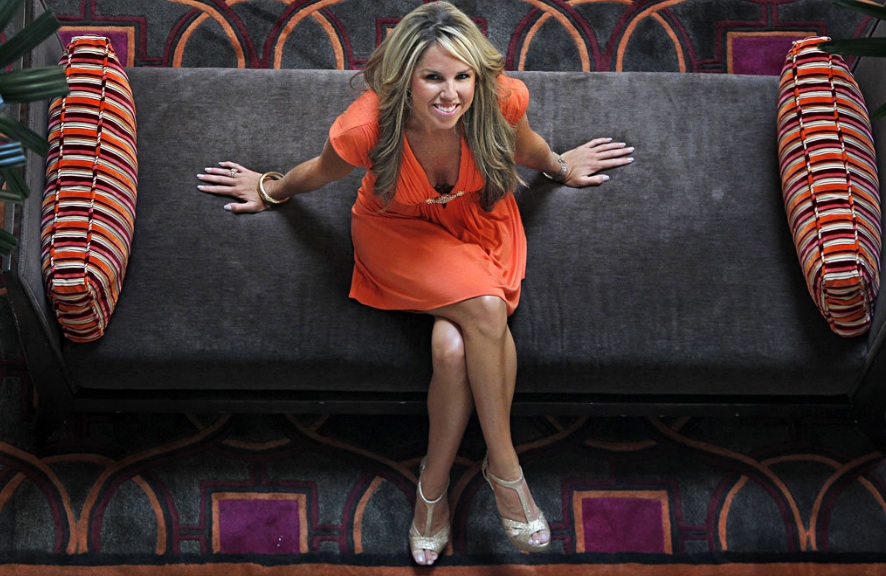 Congratulations to Jenna Communications' president, Jennifer Sherlock, who was chosen as one of the Philadelphia Daily News' Sexy Singles! Jennifer was featured with 19 other local singles who are prominent within the Philadelphia community. To view Jen's biography and pictures, visit the Philly.com article.
Follow us on Twitter: @JennaComm, @JennyBentley, @KLSpilman
Check out Jenna Communications' PR Tip of the Week: ROI and Social Media