Read below for can't miss events and news!
JUNE 2011
Help us get to 1,000 likes on Facebook and 1,000 follows on Twitter! We will reward the 1,000th person from each site with a free, 30-minute PR consultation.  Thanks for helping us grow!
Upcoming Events:
Shopping for a Sweetie at Oxford Valley Mall
WMMR 93.3, Jenna Communications, Oxford Valley Mall and Philly2Philly.com are proud to announce their upcoming event, Shopping for a Sweetie, on July 21, 2011.
The event promises to be a fun night of flirting, mingling and shopping for all at the Oxford Valley Mall.  Fox29's Jennaphr Frederick will be bringing her high energy to the stage as the official emcee of the event.  Jennaphr will be auctioning off local singles from 7-8pm.  There will also be items auctioned off including Philadelphia sporting event tickets, sports memorabilia, a free weekend Mustang convertible rental from McCafferty Auto and other exciting items.  The highest bidders of the singles auction will win an hour-long date with their selected single to shop in the mall from 8-9pm.
Attendees will enjoy refreshments and beats by DJ Mickey G, who will be spinning the hits and entertaining the crowd with fun games.  Hair Cuttery will be offering free updo's for the ladies and free styling for men.  Gap and Macy's will be giving away some great coupons. The first 100 attendees will receive a free bag with giveaway items.
Proceeds will benefit the American Red Cross of Lower Bucks County, National Relief and Japan Earthquake & Pacific Tsunami Funds.
Interested in attending? Check out the Eventbrite page here. Those who wish to be auctioned off should register with discount code: S4SAuction. Regular attendees should register with discount code: S4SParticipant.
Interested in being auctioned off? Please fill out the bio on the Eventbrite page for us to have information about you during the auction. Once completed, you may email it back to Jen and Katie.
The 2011 High Heel Race in Avalon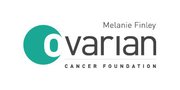 Last year, more than 400 attendees dedicated their time to the 2010 High Heel Race in Avalon, benefiting the Melanie Finley Ovarian Cancer Foundation.  This year, Jenna Communications is proud to partner with MFOCF to support the event, a short 100-yard dash ran in heels.  The races start on July 31st at 12:00pm on 21st Street in Avalon.  The cost is only $25 to participate, and there will be great prizes for the winners.  Melanie started MFOCF in 2008 to help raise money for ovarian cancer education and direct financial assistance for young women who have been diagnosed with ovarian cancer.  For more information, please check out the MFOCF Web site.
Join us at Table 31 in the Comcast Center in Center City Philadelphia on July 7th from 6-9pm, where we will have great happy hour specials and complimentary hors d'oeuvres for our guests. We will be able to pre-register interested persons for the 2011 High Heel Run and we will also be accepting donations.
New Additions:
Meet Mike Van Assche, Jenna Communications' newest addition.  Mike comes to Jenna Communications as a junior associate.  He is going into his senior year at Temple University, pursuing a major in advertising with a concentration in copywriting.  Originally from Orlando, Florida, Mike moved to Philadelphia to join the men's rowing team at Temple.
New Clients:
Jenna Communications is proud to announce MultiFunding LLC as a new client!  Located in the greater Philadelphia area, MultiFunding works with small business owners in more than 27 states to develop creative and cost-saving alternatives for their business debt needs and structure. Chief Executive Officer and founder, Ami Kassar, also hosts seminars to help small business owners understand various alternatives available for them.  Prior to founding MultiFunding, Ami was in several senior roles at Advanta Corporation, one of the nation's largest issuers of credit cards to small business owners. For further information, please visit MultiFunding's Web site or view the small business blog.
Current Client Update:
Right Recruiting, LLC:
Right Recruiting's principal, Jeff Zinser, speaks on Fox29's 10PM News on the recent unemployment numbers for May.  Although the unemployment numbers have gone up 0.1 percent, there are still jobs that are available.  Watch the clip to see where they are!
Stay up to date on current job listings that RR is recruiting for, on Twitter @RightRecruiting, on Facebook as Right Recruiting and on LinkedIn at Jeff Zinser. Please "like" Right Recruiting on Facebook at Right Recruiting, LLC to stay informed on all job postings.
Follow us on Twitter: @JennaComm, @JennyBentley, @KLSpilman
Check out Jenna Communications' PR Tip of the Week: Effective Outreach on Facebook